Partnerz in Crime
Unabridged Audiobook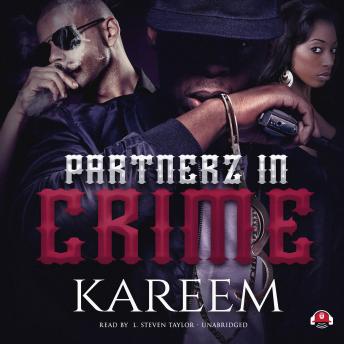 Duration:
6 hours 29 minutes
Summary:
Korey Taylor, a.k.a. "Killa Korey" and his ace, Hammer, were sentenced to serve two decades in federal prison, but after an unexpected change in the crack cocaine sentencing laws, Korey is released. Now he's on his way home to Charlotte, North Carolina.

Like Hammer, Korey is a thug with a violent nature, nothing to joke around with in the cold streets. However, while serving his time, Korey took classes that he hoped would help him become someone other than a drug dealer. Armed with a new way of thinking and a deep desire to reconnect with his teenage daughter, Korey wants to wave goodbye to the game.

When he immediately links back up with Hammer, who was released months before him, Korey finds his most sincere intent to go straight challenged. He is reminded of their brotherhood and the street oath that he and Hammer vowed to never go back on. Korey is left with a serious decision to make in their world, where disloyalty is an unpardonable fault.

Partnerz in Crime is a high-powered street tale of unbreakable love and loyalty.
Genres: