Passive Income: The Ultimate Guide to Start Earning Money with a Passive Stream of Income
Unabridged Audiobook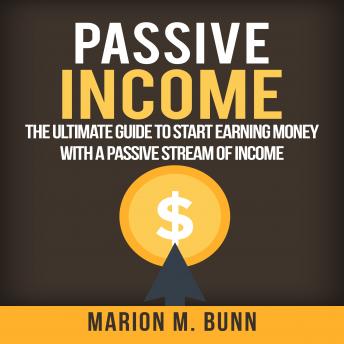 Duration:
0 hours 26 minutes
Summary:
Do you want to make money by doing nothing?
Would you like a regular income from a one-off job that keeps paying month after month?
You can do it with this audiobook!
We all dream of being able to retire from our day job and still be able to live a comfortable life with a regular income. Most never realize this until they retire from full time employment and even then their income is severely cut. But there are ways to carry on earning and the secret is in passive income.
In this audiobook, Passive Income: The Ultimate Guide to Start Earning Money with a Passive Stream of Income, you will learn the secrets of how to create passive income streams, with chapters including:
- Why Passive Income is the Ultimate Business Model
- What to Expect and How to Approach Passive Income
- Top Passive Income Models for Selling Products
- How to Make Your Products Actually Sell With Zero Input
If you fancy lying on a beach, travelling the world or just relaxing in your garden while still earning a significant income, then Passive Income is the answer to your problem.
Download a copy now and start earning today!
Genres: