The Path
Unabridged Audiobook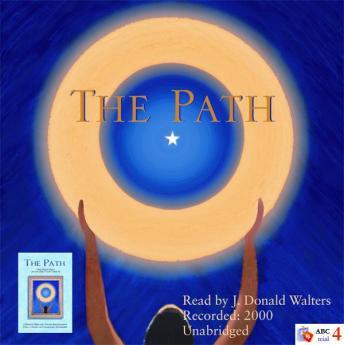 Duration:
20 hours 47 minutes
Summary:
The Path is a fascinating story of one man's search for the truth. J. Donald Walters (also known as Swami Kriyananda) recounts how, as a young man, he examined and discarded as false many of the promises offered by modern society. Gradually he realized that lasting human happiness comes not from outer success but from deepening spiritual awareness. Eventually, his searching brought him to the door of one of the spiritual giants of this century, Paramhansa Yogananda (Autobiography of a Yogi).

What ensued was Donald Walter's spiritual training under Yogananda, who showed him a clear path to the attainment of spiritual ideals through the practice of the science of deep yoga meditation. The yoga philosophy and way of life are explained vividly through over 400 stories and sayings from Walters' experience of living with Yogananda.

Living the spiritual life, as a close disciple of Yogananda eventually inspired Walters to found a spiritual community and worldwide movement, so as to better share with others Yogananda's principles and teachings. The Path offers a wealth of practical and inspirational wisdom. Indeed, it holds for those seeking it the transforming power of a true spiritual classic.
Genres: