Pegasus Descending: A Dave Robicheaux Novel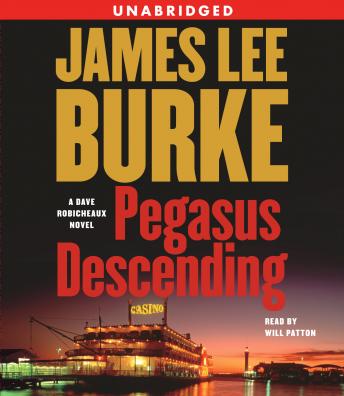 Duration:
12 hours 0 minutes
Summary:
Dave Robicheaux is back in a dangerous mystery that involves stolen money, gritty casinos, and a beautiful girl with connections to his past.

When a nice young woman named Trish Klein blows into Louisiana, passing hundred-dollar bills in local casinos, detective Dave Robicheaux senses a storm bearing down on his new life of contentment… Twenty-five years ago, lost in a drunken haze in Florida, Robicheaux was too far gone to save his friend and fellow 'Nam vet Dallas Klein, murdered in cold blood for gambling debts. Now, the arrival of Dallas's daughter opens a door locked long ago, and extracting her motives points Robicheaux to the suicide of a local "good girl" pulled into a vortex of power, sex, and death. It's Robicheaux's most personally painful case—a roller coaster of passion, surprise, and regret—and it may be his deadliest.
Genres:
3 of 3 people found this review helpful.