The Peppers and the International Magic Guys
Unabridged Audiobook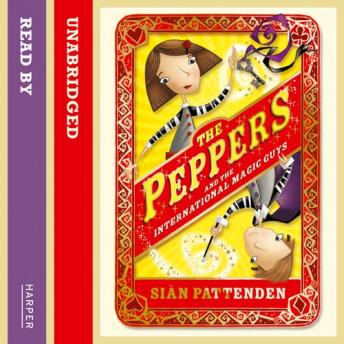 Duration:
2 hours 46 minutes
Summary:
Take a peek behind the scenes at the wonderful world of THE PEPPERS… A show-stopping adventure starring an unbeatable double act – the Pepper twins, Monty & Esme.


The Pepper twins Esme and Monty are spending the summer holidays with their bumbling Uncle Potty.


Potty is an enthusiastic member of the International Magic Guys organisation so when it is threatened with closure the twins must use every trick in the book to save it… But no one can find the book, the escapologist is all tied up and the human cannonball has put Potty's assistant out of action. Can the twins still pull off the performance of a lifetime?


The book includes real magic tricks and tips which readers can try at home!
Genres: