Persuader: (Jack Reacher 7)
Unabridged Audiobook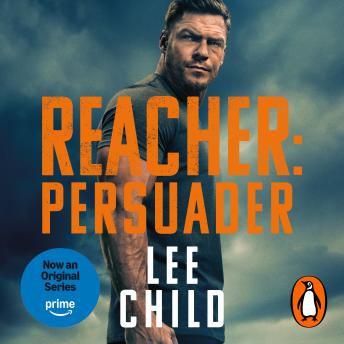 Duration:
14 hours 16 minutes
Summary:
Random House presents the audiobook edition of Persuader by Lee Child, read by Jeff Harding.

Featuring Jack Reacher, hero of the blockbuster movie starring Tom Cruise, in his most explosive adventure yet.

Never forgive, never forget.

Jack Reacher lives for the moment. Without a home. Without commitment. But he has a burning desire to right wrongs - and rewrite his own agonizing past.

Never apologize. Never explain.

When Reacher witnesses a brutal kidnap attempt, he takes the law into his own hands. But a cop dies. Has Reacher lost his sense of right and wrong?

Although the Jack Reacher novels can be read in any order, Persuader is seventh in the series.

And be sure not to miss Reacher's newest adventure, no.26, Better off Dead!
Genres:
1 of 1 people found this review helpful.

1 of 1 people found this review helpful.