A Pinchbeck Bride
Unabridged Audiobook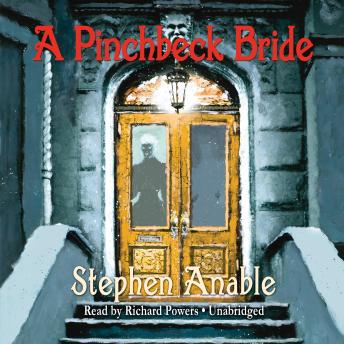 Duration:
7 hours 22 minutes
Summary:
A young woman dressed in Victorian finery is found strangled in Mingo House, a morbid brownstone and museum, a nineteenth-century time capsule in Boston's Back Bay. Dubbed the 'Victorian Girl' by the media everywhere, she becomes the eye of a hurricane of publicity and speculation and of a darkness reaching back to the Mingo family's roots in England-and to the builders of the mansion, a Civil War arms dealer and his s?®ance-holding wife.

Boston comic Mark Winslow and the other trustees of Mingo House are divided as to whether the place is sustainable as a museum. Trustee chairman Rudy Schmitz, the brash entrepreneur, seems convinced that the porous roof and escalating rain damage will doom the place. Nadia Gulbenkian, the last of the old-guard trustees, is accusing Rudy of engineering the museum's demise. Software executive Jon Kim and a dubious collector of saints' bones and art are pursuing their own clandestine agendas.

Mingo House itself seems cursed for its origins in bullets and cannonballs and for the family's reputed connection to the execution of King Charles I. A number of people believe its walls conceal treasure-a stolen royal monstrance-and are willing to do anything to retrieve it.

In this sequel toThe Fisher Boy, pierced college students clash with flawed Brahmin blue bloods, and the Gothic with the high tech. As the deaths and threats multiply, one question resounds: will anyone or anything survive this summer of rain, of deluge-Mingo House or its terrified staff?
Genres: