Pinnacle Event: A Novel
Unabridged Audiobook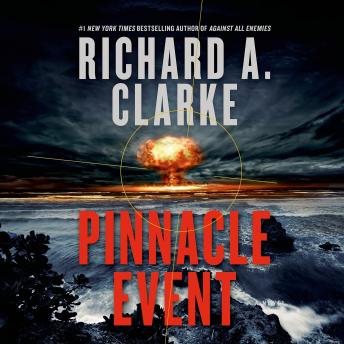 Duration:
8 hours 48 minutes
Summary:
With the 2016 presidential election just weeks away, five simultaneous murders on three continents lead to an investigation revealing the recent black-market sale of five nuclear weapons. But who bought them? And what is their intended target?
Washington fears the bombs are timed to explode in major American cities before the election. They call on intelligence expert Ray Bowman to prevent the attack. With the help of a Mossad agent and a female South African intelligence officer, he follows a trail across the world to track down the missing nukes. Along the way, he discovers that the people who now control the bombs intend to do something much more devastating than expected, something that it will make nuking a few cities look like a mild attack.
Drawing on his decades of experience at the highest levels of national security, Richard A. Clarke's Pinnacle Event-the Pentagon code for a nuclear threat-is a gripping international thriller told from the rare vantage point of a true Washington insider.
Genres: