A Place in the Country
Unabridged Audiobook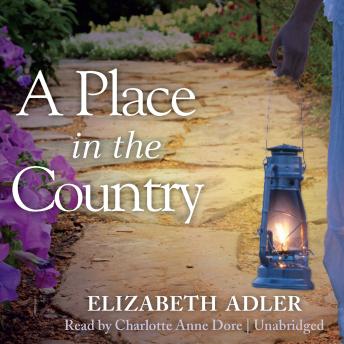 Duration:
8 hours 56 minutes
Summary:
Caroline Evans is a single mom trying to raise her fifteen-year-old daughter, Issy, as best she can. Her ex-husband, James, was a philandering charmer-and a wealthy one at that. Their life had been lavish, but Caroline couldn't put up with his cheating and left him, taking Issy with her. And Issy has never forgiven her.

Now, they live in the countryside outside London, where Caroline has built a modestly successful catering business, and Issy is now at an all-girls boarding school. Things are beginning to feel normal. But when James mysteriously appears on her doorstep one night-and then vanishes soon after-Caroline feels her world being turned upside down once again.

Delving into a world of high-stakes finance she knows little about, Caroline and Issy must find a wary peace ... and solve a murder. With trademark twists and turns and memorable characters, Elizabeth Adler delivers another summer getaway novel that will leave you gasping for more.
Genres: