Playing Cat And Mouse
Unabridged Audiobook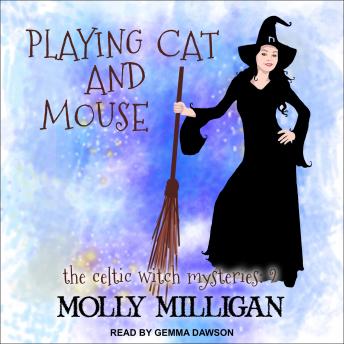 Duration:
5 hours 33 minutes
Summary:
All is not what it seems in the sleepy Welsh town of Llanfair. The snows have come late and the local police force (cute Adam and not-too-bright Polly) can't keep up with demand (the demand being: 'I've fallen over on the ice! Help me!'). A man is found dead in a field and there's nothing suspicious about it . . . except for the fact that he appears to have fallen from a great height. Wales does have birds of prey but nothing that could carry a full-grown man. So how did he die?

Bron is soon drawn into a very sinister group of families with ancient ties that echo to the present day. She's helped by her druid friend Dean-he knows a lot of folklore. And her vicar friend Horatio-he knows a lot about people. And her blacksmith friend Gruffydd-he knows a lot . . . which he cannot tell her. Things would be simpler if her cousin Maddie wasn't trying to learn magic from the Faerie Folk, her Great Aunt Dilys wasn't hiding something under her shawl, and bodies didn't randomly fall from the sky.

Just another day in the magical town of Llanfair, then?
Genres: