Playing Saint | All Souls' Day
Unabridged Audiobook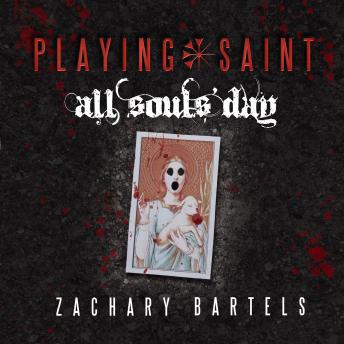 Duration:
9 hours 53 minutes
Summary:
ON ALL SOULS' DAY THE FAITHFUL REMEMBER THE DEAD.

THIS YEAR THERE WILL BE PLENTY OF DEAD TO REMEMBER.

It's been a year since pastor Parker Saint found himself in the middle of an ancient conspiracy involving demon possession, ritual killings, holy relics, and Vatican operatives, and things are just starting to get back to normal. Well, as normal as they can be now that he's married to Detective Corinne Kirkpatrick.

Corinne is having trouble adjusting to life as a pastor's wife. And while she'd love to retreat to the familiarity of her precinct, she's beginning to feel out of place there too—surrounded by younger, unfamiliar faces and increasingly feeling like a relic herself.

When a new series of grisly murders rocks the quiet city of Grand Rapids, everyone is on edge, and no one more so than Parker—from the very first crime scene, the killer seems to be drawing attention to him. Soon he and Corinne are thrown into a deadly game with a timer that is swiftly running out. As the stress takes its toll on their fledgling marriage, they'll have to lean on God and each other—and even those Vatican operatives—in order to stop the killer before it's too late.
Genres: