The Polyvagal Theory: A Self-Help Polyvagal Theory Guide to Reduce with Self Help Exercises Anxiety, Depression, Autism, Trauma and Improve Your Life.
A free trial credit cannot be used on this title.
Unabridged Audiobook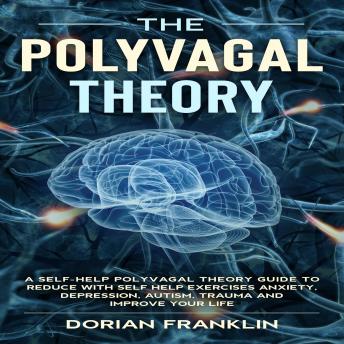 Duration:
1 hours 57 minutes
Summary:
Leverage the cutting-edge scientific discovery of the polyvagal theory and unlock your body's natural self-healing capabilities with this definitive guide!If you are tired of having to deal with brain fogs, creative blocks, panic attacks, as well as other mental disorders, if you're sick of struggling with chronic illnesses with seemingly no end in sight, then you've come to the right place.

Since the discovery of the Polyvagal Theory by Dr Stephen Porges, the scientific community have been astonished at the vast potential of the vagus nerve. In this guide, Dorian Franklin hands you the blueprint to applying this amazing discovery to improve the quality of your own life.

Among the insights contained in Polyvagal Theory, you're going to discover:


- All you need to know about the breakthrough discovery of the Polyvagal Theory
- A concise guide to the human nervous system, from the central and peripheral nervous system to the sympathetic and parasympathetic nervous system
- How to harness the powerful knowledge of the polyvagal theory to rid yourself of physical and mental disorders permanently
- How the Polyvagal Theory can help us regulate our emotions and manage extreme stress and anxiety
- 3 dead simple ways to deal with nervous system fatigue and prevent nervous breakdowns
- ...and tons more!

It doesn't matter whether you're a student and are simply looking to understand this groundbreaking discovery, or you're a professional therapist or clinical psychologist looking for new ways to work with trauma patients, the insights and practical advice contained in this guide will give you everything you need to apply the Polyvagal Theory in your daily life and work.

Scroll to the top of the page and click the 'Buy Now' button to get started today!
Genres: