Pool Maintenance: A Comprehensive Guide To Maintaining Your Swimming Pool For Cleaner And Longer Life
A free trial credit cannot be used on this title.
Unabridged Audiobook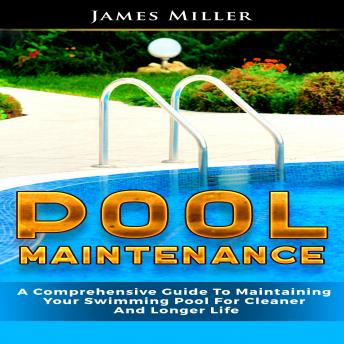 Duration:
1 hours 56 minutes
Summary:
The Secrets To Maintain Your Swimming Pool For More Fun, Cleaner Experience and a Longer Pool Life!In this book, You'll learn about all of the options available to you as well as learn how to maintain your pool quickly and easily.
You can save the money you'd spend on a pool maintenance person because you can do it yourself!
Here is a few topics that will be covered:
How To Choose The Right Pool For Your Property Without Being An Engineering ExpertThe Benefits And Draw Backs To Above Ground And In Ground Pools And Why They're ImportantThe Truth About Pool Maintenance That You Never Knew That Could Save You Thousands Every YearThe Secrets About Different Water Types And Which May Be Cheaper And Easier To Maintain For YouLearn All About Pool Chemicals And Cleanliness So That You Know How To Keep Your Pool CleanHow To Extend The Life Of Your Pool And Keep It In Top Performing Shape For Years To ComeAnd much more...Don't wait another second to get this information - Order your copy of Pool Maintenance today!
Genres: