Potty Training for Boys in Three Days: A Comprehensive Guide on How to Help Your Son Quickly and Faster
A free trial credit cannot be used on this title.
Unabridged Audiobook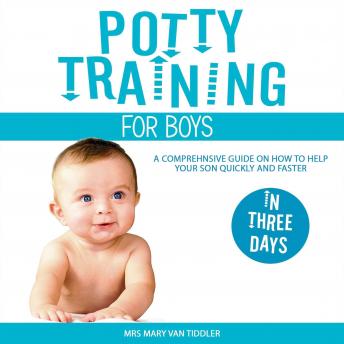 Duration:
3 hours 17 minutes
Summary:
If You Want To Get Your Baby Out Of The Diapers In Three Days, Then Keep Reading...
Boys tend to take longer to be trained, learn this skill later in life, and have different challenges to girls. Parents will find an accessible plan to get their son trained quickly, smart games to learn how to use the toilet fun, as well as important tips for handling accidents and setbacks.

The book includes advice on boys-specific issues, such as whether to teach him to sit down or stand, and how to aim, dealing with distractions, handling refusals, and staying dry all night. We're going to look at some of the best methods to train a boy in potty. So this book will certainly help you train your child to use the potty and enjoy the process without any fear.

Don't worry about some potty training. Potty Training in 3 days covers all you need to know and do. You will learn a proven plan with clear steps to get your baby free of diapers without stress and tears. And this training is going to help you forget about the diaper for good.

Instead of just telling you to do something, 3-day Potty Training provides practical action you need to take to succeed in this important period of your family's life.

Even if you've tried it all, your toddler can learn to use a pot in just a couple of days.
Would you like to know more about this?
Buy the book to get started, and forget about the diapers for good!
Genres: