The Power of Your Story: Share Your Story. Change The World.
Unabridged Audiobook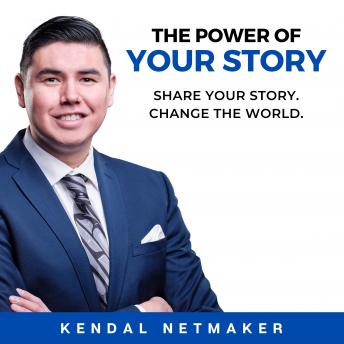 Duration:
0 hours 29 minutes
Summary:
This program is ideal for brands, organizations and sales professionals. This empowering message is ideal for any sales-focused group as it is sure to Ignite Your Audience while providing "real world" strategies for creating global impact! Kendal reveals his secrets that led him to grow his brand to dozens of retail locations and winning Entrepreneur of the Year four times. Kendal empowers audiences to use their story to take them to the next level! Share Your Story. Change The World!

Through the telling of his life story, you'll learn:How ONE story can increase your sales and impactGain deep insights into why you must tell a story to sell your product/serviceHear from Kendal's insights on how focusing on "Story-Selling" transformed his companyUnderstand how to position your brand so people buy from you again and againDiscover the Selling Secrets to grow your business for the long haulIf you're ready to propel your life (and business) forward and see the positives in every situation, you've got the right tools in your hand. Let Kendal show you the opportunities that are presenting themselves, and how to go from poverty to podium, just like he did.
Genres: