Power Play
Unabridged Audiobook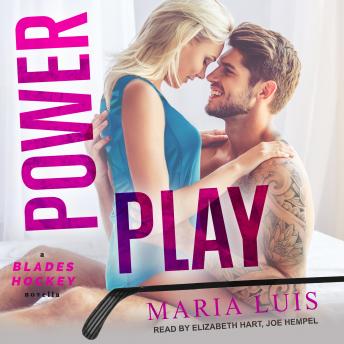 Duration:
5 hours 14 minutes
Summary:
He (was) the hottest player on the ice.

She's a (struggling) sports journalist looking for her big break.

Charlie Denton has been handed the most impossible assignment from her stick-in-the-mud boss: get an exclusive interview with the NHL's golden boy, Duke Harrison.

The catch? She's got eight days or she'll be demoted. Fired. Kicked to the curb-no way is she letting her future rest on the broad shoulders of a goalie who is at least three seasons past his prime.

She has eight days to convince Duke that the loyal fans of the Cambridge Tribune (annual circulation: 1,000) are dying to know about his life, on and off the ice. Eight days to stand toe-to-toe with a man who is pure sex on a stick. Eight days to remember that every mind-blowing kiss is nothing but a power play.

What could go wrong?

Contains mature themes.
Genres: