Practical Mentalism - Learn How To Be the Conscious Creator of Your Own Reality: Master Your Mind and Create the Reality of Your Dreams
A free trial credit cannot be used on this title.
Unabridged Audiobook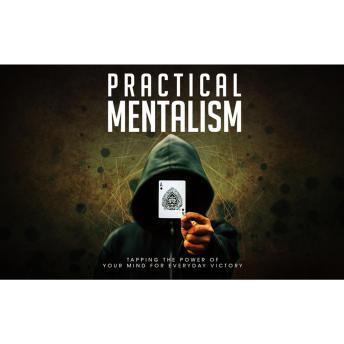 Duration:
0 hours 52 minutes
Summary:
We are born free, but we choose to walk around in chains. It doesn't matter that the chains are invisible, the effects are still noticeable.


People are born free because they have tremendous power over their reality. But when you look at the way most people live their lives, it's as if they are slaves. They have all these imaginary lines they have drawn for themselves. Things like who they can and cannot be. What they are and what they are not. Where they can go, and what's off limits.


Believe it or not, all of us actively shape our reality. Our minds make us the Masters of our reality. Whether consciously or unconsciously, through the daily workings of your mind you manifest and edit your reality.


This video course has been converted into an audio course that you can listen to any time, developed to teach you how to become the master of your mind and in turn consciously create the reality of your dreams.
Genres: