#PrankLove in Blue
Unabridged Audiobook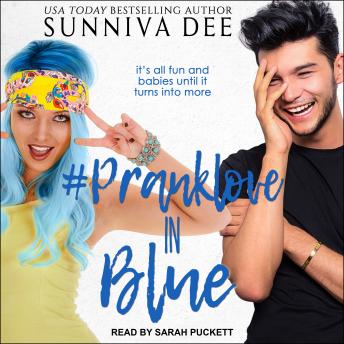 Duration:
7 hours 39 minutes
Summary:
Baby pranks, baby scares, or the real deal?

Ninni lives for pranking the crap out of K-Pop. She'd do it with him 24/7-sorry: do it to him.

As in prank him.

Yep, their thing has everything to do with pranks. Nothing to do with an insanity-in-a-bucket attraction. It's not like he's drop-dead gorgeous and has infinite charisma or anything.
His brain isn't Donald Duck, Einstein, and Shakespeare in one mischievous swirl either.

Nope! The girls of Blossom Field Avenue #246 and the Dudes of #247 are at prank war. The Dudes are about to get upstaged. It's the prank of the ages! Perfect. Legendary. Life-altering.

Wait: baby-inducing?

No worries, though. When pranks OD on love, the Dudes and the Blossoms know exactly what to do.
Genres: