Prime Suspect 3: Silent Victims
Unabridged Audiobook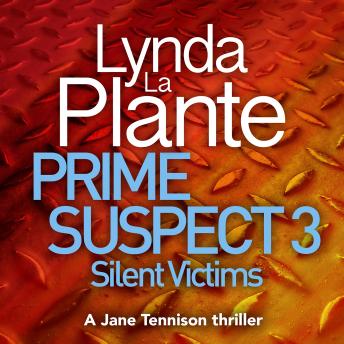 Duration:
9 hours 41 minutes
Summary:
Is it the end of the line for DCI Jane Tennison?

When a body is found in one of London's poorest districts, the coroner's report identifies the victim as young, black and female, but impossibly anonymous.

One thing is clear to Detective Chief Inspector Jane Tennison about this victim - that news of her murder will tear apart a city already cracking with racial tensions, hurling Scotland Yard and Tennison herself into a maelstrom of shocking accusations and sudden, wrenching violence.

As London's brutal killer remains at large, Tennison is locked in a struggle to overcome her station house's brutal chauvinism and insidious politicking. And as the department's deeply rooted racism rears its head and threatens to overshadow every facet of her new investigation, the trail of her prime suspect is growing colder.

Based on the award-winning TV series starring Helen Mirren, the complete and unabridged Prime Suspect trilogy is now available for the first time in audio.
Genres: