The Princess Plan
Unabridged Audiobook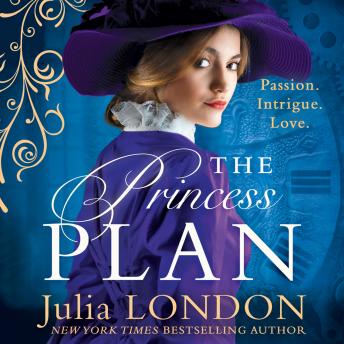 Duration:
11 hours 30 minutes
Summary:
Passion. Intrigue. Love.


"This is a perfect historical romance" – Sunday Times Bestselling Author Sarah Morgan




"The gorgeous characters and the wit and charm made this a book I simply didn't want to put down. I was willing Eliza and Sebastian on to their fairytale happy ending!" – Nicola Cornick



London's high society loves nothing more than a scandal. And when the personal secretary of the visiting Prince Sebastian of Alucia is found murdered, it's all anyone can talk about, including Eliza Tricklebank. Her unapologetic gossip gazette has benefited from an anonymous tip off about the crime, forcing Sebastian to ask for her help in his quest to find his friend's killer.


With a trade deal on the line and mounting pressure to secure a noble bride, there's nothing more dangerous than a prince socialising with a commoner. Sebastian finds Eliza's contrary manner as frustrating as it is seductive, but they'll have to work together if they're going to catch the culprit. And soon, as temptation becomes harder to ignore, it's the prince who'll have to decide what comes first—his country or his heart.
Genres: