Prism
Unabridged Audiobook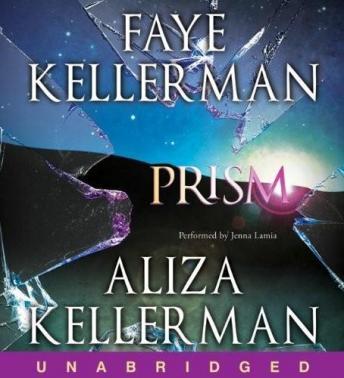 Duration:
6 hours 0 minutes
Summary:
Kaida Hutchenson isn't exactly psyched for the class trip to Carlsbad Caverns. Fourteen hours in a van with preppy jock Zeke Anderson and high school loner Joy Tallon? No, thank you.

But when a tragic and explosive accident turns the journey into a nightmare, Kaida would give anything to be back on the road. Stumbling at midnight through the unforgiving desert, Kaida, Zeke, and Joy take refuge in an abandoned cave . . . until the world goes from pitch black to blinding. The next thing Kaida knows, she's back home in California and everything is just as it was. Or is it?

Now Kaida must band together with Zeke and Joy in hopes of making it back to the reality she remembers . . . and surviving the one she's fallen into.

New York Times-bestselling author Faye Kellerman teams up for the first time with her teen daughter Aliza Kellerman to deliver this breathlessly suspenseful paranormal thriller.
Genres: