Prophecy's Daughter
Unabridged Audiobook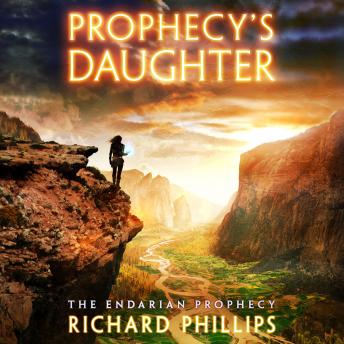 Duration:
8 hours 59 minutes
Summary:
The epic fantasy continues as Lorness Carol's burgeoning magical powers are the only hope in a destined war between good and primordial evil…

"The silent one in the west has awakened." A tantalizing message reignites Kragan's centuries-old fury to find and exterminate the unwitting young adversary prophesied to destroy him.

One step ahead of her pursuer, Lorness Carol, a warlord's daughter and magic wielder, has led her people to a new stronghold in a verdant valley. Here, she's been reunited with Blade, the assassin she has loved since childhood. But her spell book holds the secrets to powers she never imagined—powers that are not only expanding her abilities but challenging her sanity.

As Carol grows more desperate to learn and control the powers of enchantment she was born to wield, Kragan and his minions wage a war to destroy Carol's destiny before it's realized. But if her people require the summoning of an ancient darkness to save them, then by all the gods, she will bring it.
Genres: