The Protector: A Vindication
Unabridged Audiobook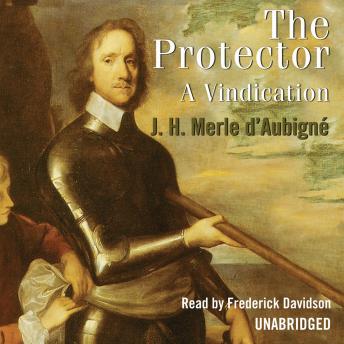 Duration:
9 hours 51 minutes
Summary:
Whether viewed as subjugator or protector, Oliver Cromwell was a titan of seventeenth-century England. Theologian J. H. Merle d'Aubigné wrote this 1847 biography for one purpose: "rectification of the common opinion with regard to Cromwell's religious character." And rectify it he does. Working from Cromwell's letters and speeches, he reveals the Protector to be a man of prayer and Bible study, exceedingly devout, consecrated to God, a devoted family man.
Included here are Cromwell's tender letters to his children, his response to the proposal that he be crowned, and his thoughts at the end of his life, plus the death warrant of Charles I and observations by George Fox and Milton.
What was the only important blemish to be found in this honorable man? Merle d'Aubigné's answer will surprise you.
Genres: