Psychic Children: Revealing the Intuitive Gifts and Hidden Abilities of Boys and Girls
Abridged Audiobook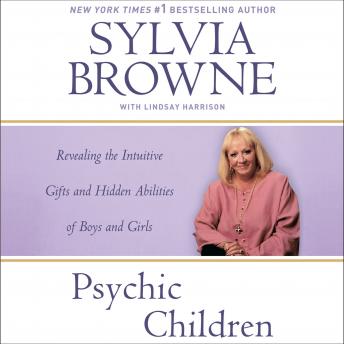 Duration:
4 hours 51 minutes
Summary:
The respected New York Times bestselling psychic shares profound stories of how children can be channels to the Other Side.

Children have vivid imaginations, imaginary friends, and a heightened sense of good and evil. Sylvia Browne believes that they also have psychic gifts. Children can see and hear residents of the spirit world because they were there not long ago, and they are still tuned to the higher frequency of the Other Side.

In Sylvia's view, psychic gifts are special blessings from God. Some children learn to develop them; others are pressed to ignore them. When Sylvia revealed her own psychic abilities at age three, her mother tolerated but never encouraged them. Her own son exhibited abilities as a toddler, which she fully embraced and supported.

Society has been conflicted about children's psychic gifts-sometimes cherishing them, sometimes stifling them. Writing from personal experience and a lifetime of learning, America's leading psychic illuminates the phenomenon, issuing a call to society for more understanding and acceptance of these remarkable children.
Genres: