Pure Spirituality and God: And Seeing Through Dogma
Unabridged Audiobook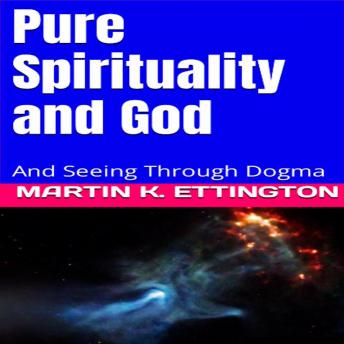 Duration:
1 hours 15 minutes
Summary:
I've had a life-long obsession with the truth in all areas-especially about God. This has led me on many wonderful adventures.

It has also taught me that most of humanity has the same quest to answer the big questions such as "Why are we here?" and "Is there a God?".

But I've also found that although religions which people created to search for these truths are very important they also have so much dogma that they make it confusing for true seekers.

This also creates confusion among those comparing different religions as to which one is the "true one" since the dogma and outer teachings of each religion can seem contradictory.

But there is a deeper common truth in all of these belief systems.

So the objective of this book is to show the reader how true spirituality which is devoid of religious practices is the straightest and most pure path to achieving our fulfillment as human beings in a relationship with God.

I support all real religions (which are not cults) as being vehicles to start people on their searches for God.

But I also want to help readers to understand the larger picture and how they can learn it for themselves.

This book also reviews a lot of my experiences so you can see how I reached the path that I'm on.
Genres: