The Quiet Type
Unabridged Audiobook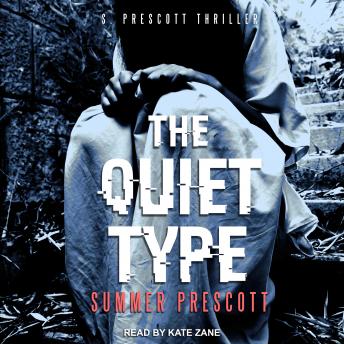 Duration:
6 hours 38 minutes
Summary:
Tim and Susannah have ordinary lives on the surface, he's a mortician for whom death is a serious business, and she's a chef who really knows her way around a knife, and if the neighbors in their small Midwestern town knew of her dark hobby, they'd run for the hills.

Raised by an apathetic mother and a cruel father, Susannah was bullied and pushed to her breaking point long before she met mild-mannered Tim, and learned to channel her murderous impulses into a strange form of art, which keeps her clueless husband safe . . . for now.

As strange events occur, and Susannah's eccentric behavior becomes more dynamic, Tim starts to wonder about his wife. Will he be too perceptive for his own good?

This twisted, psychological, serial killer thriller will sear your psyche and rattle your soul. Buckle up, you're in for a terrifying ride.

Contains mature themes.
Genres: