Rack, Ruin and Murder
Unabridged Audiobook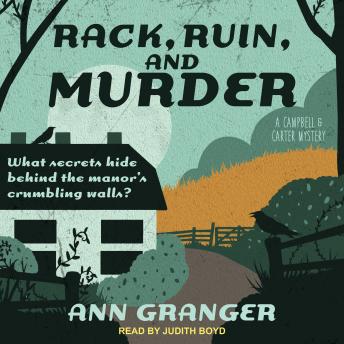 Duration:
10 hours 24 minutes
Summary:
The second murderous installment of the Campbell and Carter Mysteries.

When old Monty discovers a dead body in his drawing room, it's up to Inspector Jess Campbell to get to the bottom of the mystery.

Monty is a recluse, holed up in his crumbling manor house being generally unpleasant to everyone, even those relatives he actually likes. When his family and locals claim they've never seen the murder victim before Campbell smells a lie.

With the help of Superintendent Ian Carter, she will have to dig deep into the murky past of Monty and his family, all the way to the shocking truth.
Genres: