Rain
Unabridged Audiobook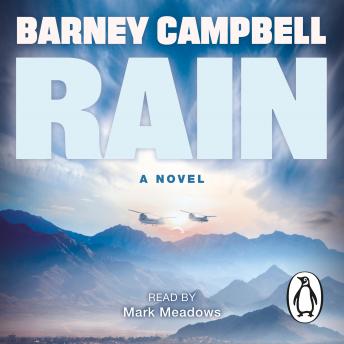 Duration:
10 hours 25 minutes
Summary:
ONE OF THE EVENING STANDARD'S BOOKS OF THE YEAR 2015
Barney Campbell's Rain is a searingly powerful début that reads like a British Matterhorn
********
Penguin presents the unabridged, downloadable, audiobook edition of Rain by Barney Campbell, read by Mark Meadows.

'Corporal Thomas (my acting sergeant since Adams died) and I have to go down the line of the boys as they're checking their kit before we go out. Some of them are crying, not bawling just weeping gently but still steadfast; others are just pumped to the max, bouncing their heads up and town like they're listening to trance music, just amped about getting the rounds down. Those are the ones I'm most worried about; how they're going to cope with being back home is beyond me.

The other day Thommo and I had to drag one boy, Croxley, out of the gate and kick him down the road for 10 metres as he sobbed and wailed just to get him going. But when the contact started he was immaculate, calm as you like. And they're so young as well. For some of them this is their first time abroad. I've promised them that abroad's not usually this bad ...'

Drawing on the author's own experience, Rain is the most powerful, vivid and affecting portrait of the Afghan frontline to have yet emerged - a novel of war that will take its place among the classics from previous generations.
Genres: