The Raising: A Novel
Unabridged Audiobook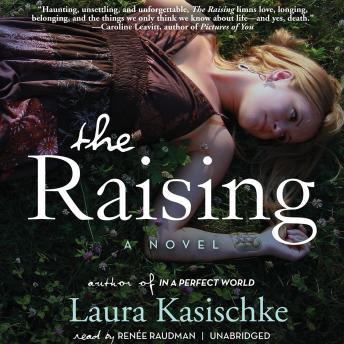 Duration:
18 hours 2 minutes
Summary:
The accident was tragic, yes. Bloody and horrific and claiming the life of a beautiful young sorority girl. Nicole was a straight-A student from a small town. Sweet-tempered, all-American, a former Girl Scout, and a virgin. But it was an accident. And that was last year. It's fall again, a new semester, a fresh start.
Craig, who has not been charged with murder, is focusing on his classes, and also on avoiding Nicole's sorority sisters, who seem to blame him for her death even though the police did not.
Perry, Craig's roommate, is working through his own grief (he grew up with Nicole, after all, and had known her since kindergarten) by auditing Professor Polson's sociology class: Death, Dying, and the Undead.
Mira has been so busy with her babies—two of them, twins, the most perfect boys you could imagine but still a nearly impossible amount of work even with Clark's help—that she can barely keep herself together to teach (Death, Dying and the Undead), let alone write the book she'll need to publish for tenure.
And Shelly, who was the first person at the scene of the accident, has given up calling the newspapers to tell them that, despite the "lake of blood" in which they keep reporting the victim was found, the girl Shelly saw that night was not bloody, and not dead.
Genres: