Ranting Again
Abridged Audiobook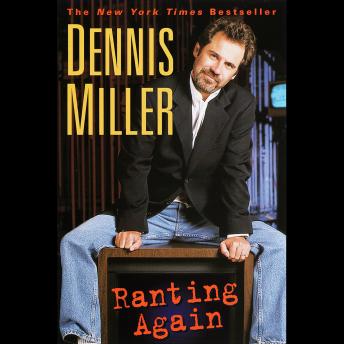 Duration:
3 hours 0 minutes
Summary:
Dennis Miller is back, and he is Ranting Again in this hilarious compendium of wit, wisdom, and righteous outrage.  This is good news for all of us who fume at the country's lack of common sense, and seethe at the absurdity of the daily headlines.

Setting his sights higher and wider than ever before, Dennis Miller is at the top of his game, unleashing his unique brand of scathing wit on anything and everything.  Taking on such targets as illegal immigration, the sobriety movement, the American school system, and men who wear tight T-shirts even though they have big breasts, Miller proves that nobody is safe from his hilarious yet hard-hitting scrutiny.

Showcasing Dennis Miller's trademark blend of wide-ranging allusions, thought-provoking insights, and outrageous opinions, Ranting Again is a brilliant collection that is his sharpest and funniest yet.
Genres: