Rattle
Unabridged Audiobook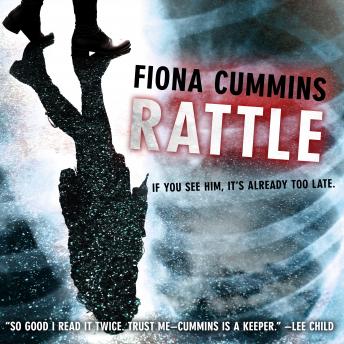 Duration:
11 hours 37 minutes
Summary:
Fiona Cummins delves into the seam of darkness that runs through us all as a detective hunts down a twisted killer with a macabre obsession . . .

On still nights, when the curve of a winter moon is smudged in the flow of the River Quaggy, the dead clamor for him. And sometimes he coaxes the living to join them. To other people, his victims might be mere medical oddities. To him, they are fascinating specimens, worthy of display. Above all, he is a collector, eager for recognition even as he hides in the shadows.

Detective Sergeant Etta Fitzroy is the first to recognize the connection between the disappearance of a young girl and a cold case that almost cost her the career she's sacrificed so much for. A faceless psychopath is walking the streets of London, tantalizing the authorities with clues, taunting them with his ability to spirit his victims out from under their very noses.

Better than anyone, Etta Fitzroy understands loss. But this is one contest she will win if it kills her . . .
Genres: