Raze
Unabridged Audiobook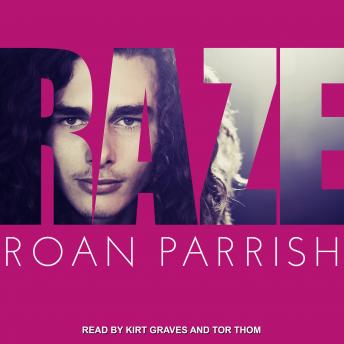 Duration:
10 hours 5 minutes
Summary:
Sometimes the walls we build to save ourselves have to come tumbling down.

For the last ten years, Huey has built his life around his sobriety. If that means he doesn't give a damn about finding love or companionship for himself, well, it's probably better that way. After all, the last thing he wants is to hurt anyone else. Until Felix Rainey walks into his bar, fresh-faced, unbearably sweet-and, for some reason Huey can't fathom, interested in him.

As the eldest of five kids, Felix Rainey spent his childhood cooking dinner, checking homework, and working after-school jobs. Now in his twenties, he's still scrambling to make ends meet and wondering what the hell he's doing with his life. When he meets Huey, he's intimidated . . . and enamored. Huey's strong and confident, he owns his own business-hell, he's friends with rock stars. What could he ever see in Felix?

As Huey and Felix get closer, the spark catches and soon they can't get enough of each other. But Huey's worked hard to avoid intimacy, and Felix threatens his carefully constructed defenses. Huey realizes he needs to change if he wants to truly put his past behind him-and build a future with Felix.

Contains mature themes.
Genres: