Rebel Reborn: A Reverse Harem Paranormal Romance
Unabridged Audiobook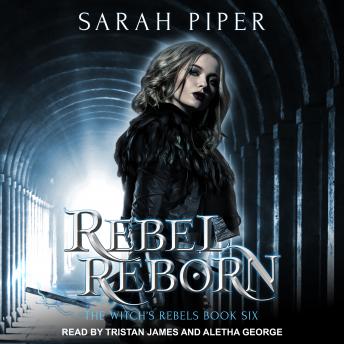 Duration:
7 hours 43 minutes
Summary:
When darkness descends, who will survive the Battle for Blackmoon Bay?

The fight at the cemetery was hard-won. But from the enemy's perspective, the cemetery was just a minor outpost. Blackmoon Bay is ground zero for their entire operation, and it's no longer simply the home we're desperate to reclaim. It's the spark that will eventually set the whole world on fire.

If we fail, we will all die. Witches, shifters, vampires, demons, fae, and humankind. None will be left standing. Not one soul but the few who've masterminded the entire collapse.

But my dark rebels and I? We've got a weapon the enemy could never touch. We are the Silversbane Witches. The four of swords. And this is our destiny.

Get ready for one hell of a fight.

Contains mature themes.
Genres: