Rebel's Blade
Unabridged Audiobook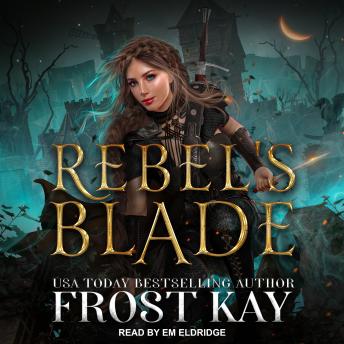 Duration:
9 hours 46 minutes
Summary:
The Instant International Bestseller

Fans of Sarah J. Maas and George R. R. Martin are losing sleep over the first book in the dark action-packed new series The Aermian Feuds, fraught with secrets, deception, and betrayal.

Fed up with the neglect and corruption of the crown, swordsmith Sage Blackwell steps forward to challenge and spy on the crown. She knows the risks of rebellion-imprisonment or death-and yet, she's still willing to take them to protect her family.

But when plans unravel, Sage finds herself facing the devils themselves, her sworn enemies, the princes of Aermia.

Tehl Ramses is drowning; crops are being burned, villages pillaged, and citizens are disappearing, leading to a rising rebellion. As crown prince, and acting ruler, Tehl must find a way to crush the rebellion before civil war sweeps through his beloved kingdom.

Tehl will do whatever is necessary to save his people. Yet, his rebel prisoner is not at all what he expects . . .
Genres: