Red Flags
Unabridged Audiobook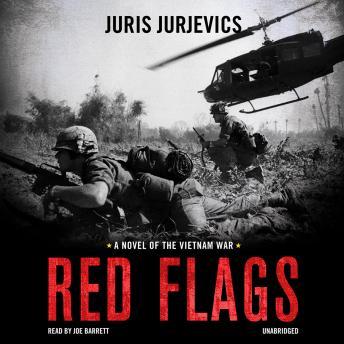 Duration:
11 hours 6 minutes
Summary:
A novel of soldiers and spies in the highlands of Vietnam
Army cop Erik Rider is enjoying his war until he's sent to disrupt Vietcong opium fields in a remote highland province.
Rider lands in Cheo Reo, home to hard-pressed soldiers, intelligence operatives, and profiteers of all stripes. The tiny US contingent and its unenthusiastic Vietnamese allies are hopelessly outnumbered by infiltrating enemy infantry. And they're all surrounded by sixty thousand Montagnard tribespeople who want their mountain homeland back.
The Vietcong are on to Rider's game and have placed a bounty on his head. As he hunts the opium fields, skirmishes with enemy patrols, and defends the undermanned US base, Rider makes a disturbing discovery: someone close to home has a stake in the opium smuggling ring—and will kill to protect it.
Written by a master, and as authentic as Matterhorn or Dog Soldiers, Red Flags is a riveting new addition to espionage fiction.
Genres: