Red Line: A Matt Sinclair Novel
Unabridged Audiobook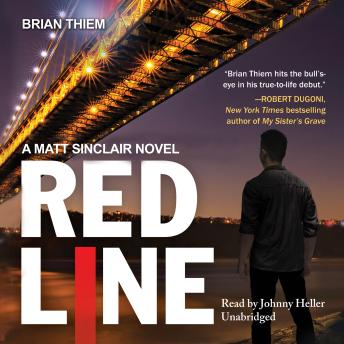 Duration:
8 hours 30 minutes
Summary:
When a teenager from a wealthy suburb outside Oakland is dumped at an inner-city bus stop, homicide detective Matt Sinclair catches the case. It's his first since being bumped to desk duty for a bust that went south-fast. With few leads and plenty of attention, it's the worst kind of case to help him get back up to speed.

And it only gets worse as the bodies start to pile up-first at the same bus bench, then around the city. Sinclair is unable to link the victims to each other, and the killer is just getting started. Time is running out for Sinclair's career, not to mention for the people closest to him.

With Red Line, Brian Thiem, a veteran of the Oakland police department and the Iraq war, has written a nuanced police procedural filled with the kind of insight that could only come from a detective who has walked the streets and lived the life.
Genres: