Reiki Healing & Dry Fasting for Beginners: Developing Your Intuitive and Empathic Abilities for Energy Healing - Reiki Techniques for Health with Autophagy and Well-being
A free trial credit cannot be used on this title.
Unabridged Audiobook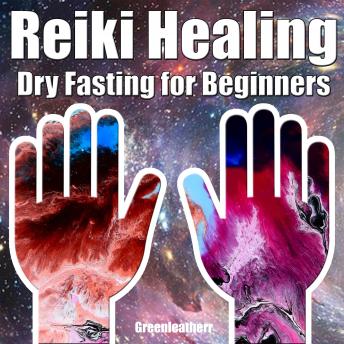 Duration:
1 hours 33 minutes
Summary:
This book contains proven steps and strategies on how to use Reiki to bring balance to your system so your body can heal itself more efficiently.
Are you looking for an alternative way of getting healthier? A method that hopefully does not involve any kind of drugs or medication because you are worried about the negative side effects that they bring. Worry no more, there is a not-so-new method of natural healing that has been practiced for hundreds of years in the East, and is now available in the Western hemisphere. Now, even Americans can receive the many benefits of the ancient Japanese practice called Reiki.
Reiki is an alternative healing technique that does not rely on anything pharmaceutical whatsoever. In fact, it does not even rely that much on physical contact whatsoever. This technique uses the energy emitted by the human body. This technique is used to place some of the practitioners energy to clear the patient's ki pathways, which are the reasons why the person's body cannot heal itself. Once the ki pathways are cleared, the body can then start regenerating and healing itself from whatever it is that ails them.
It also outlines the significant benefits that you get when you go on a dry fast. It highlights how dry fasting can help you make considerable changes - lose weight, strengthen immunity, think with clarity, prevent serious health conditions like hypertension, diabetes, and heart failure, among others, feel energized, and stay, look, and feel young, if you make dry fasting a regular part of your lifestyle.
More importantly, this book contains proven steps and strategies on how to do an effective dry fast. It gives you helpful techniques about how to go about doing the fast. It also gives you practical tips about what to do before and after going on a dry fast. It helps you appreciate that doing the right pre-fast and post-fast things is critical to making a successful dry fast.
Genres: