Remo Went Rogue (Remo Cobb #1)
A free trial credit cannot be used on this title.
Unabridged Audiobook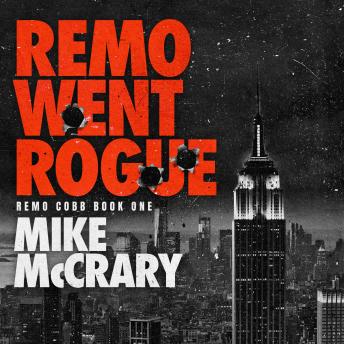 Duration:
4 hours 31 minutes
Summary:
He betrayed two ruthless killers, and no good verdict goes unpunished…Remo Cobb is ready to wash his grimy soul clean. In an uncharacteristic burst of righteousness, the New York defense attorney throws the case of the most heinous criminals he's ever represented. But after the psychotic Mashburn Brothers pull off an impossible prison break, Remo's instincts tell him his double crossing act of kindness may come back to kill him.

Barely staying one step ahead of his murderous pursuers, his only chance to survive lies in convincing a former client to help him stand and fight. All he has to do is trust someone who hates his guts as much as the Mashburns…

When the bullets start flying, will the best thing Remo ever did be the death of him?

Remo Went Rogue is the first book in the riveting Remo Cobb crime series. If you like pulp thrillers, dark humor, and wickedly entertaining antiheroes, then you'll love Mike McCrary's high-octane novel.

Buy Remo Went Rogue and join the fun today!
Genres: