Renegade
Unabridged Audiobook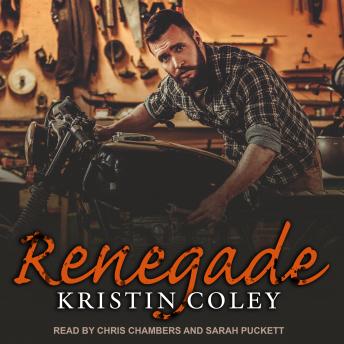 Duration:
6 hours 17 minutes
Summary:
ren·e·gade-a person who deserts and betrays an organization, country, or set of principles.

Clutch Hayes has always been a Rebel, but when an old enemy comes gunning for revenge, he'll sacrifice everything to protect the little girl who holds his heart. Including going renegade.

Cut off from his brothers, he has no choice but to put his trust into the feisty doctor who saves his life, then kidnaps him.

Diane Richard wouldn't call herself adventurous, but when the man who saved her life shows up on her doorstep, bleeding out from a gunshot wound, she lets him inside. When he insists on leaving, determined to rescue a little girl, she knows she can't let him go alone.

Pursuing a desperate enemy, they need each other to survive and save the little girl caught in the middle of a deadly feud.

Contains mature themes.
Genres: