Rescue Me, Maybe
Unabridged Audiobook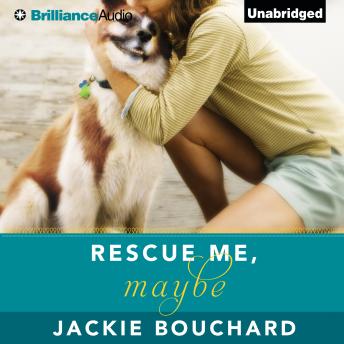 Duration:
10 hours 0 minutes
Summary:
From bestselling author Jackie Bouchard comes a heartwarming story of loss, love, and finding hope in unexpected places.

If you lost both your husband and your dog within weeks of each other but were more devastated by the loss of the dog, would you tell anyone? Maybe your closest friends.... Unfortunately, introvert Jane Bailey hasn't made many friends in Philadelphia.

So when her aunt and uncle ask her to come to Prescott, Arizona, to help at their B&B, Jane packs up and makes the move. On her way, she finds a scared stray at a rest stop. But Jane can't bear the thought of ever loving and losing another dog. She's determined not to let the mutt steal her heart. She's also determined to have next to no interaction with the B&B's demanding guests and its annoying (yet handsome) handyman. As the dog works her charm, soon Jane must admit that just as much as she rescued the dog, the dog has rescued her.
Genres: