The Rescue of Timmy Trial: Aletheia Adventure Series Book 1
A free trial credit cannot be used on this title.
Unabridged Audiobook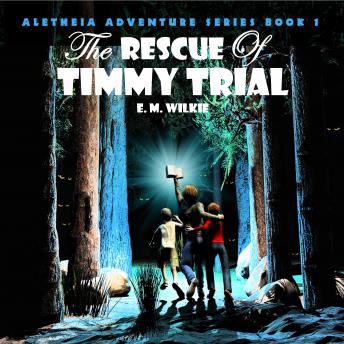 Duration:
4 hours 20 minutes
Summary:
This is the first book in the Aletheia Adventure Series. In this Series, Bible Truth comes alive through imagery, allegory, and other illustrations - in fantastic, exciting adventures. 
Jack Merryweather goes to the same school as Timmy Trial, but they aren't exactly friends. Timmy is a bully and Jack only wants to escape from him. But instead, Timmy and Jack find themselves on an adventure together in the extraordinary city of Aletheia, in the mysterious land of Err. There they see strange sights and make new friends; there they meet frightening creatures that they never imagined existed; and there they learn more about salvation and Christian life. When Timmy is taken captive by the dreaded Snares and carried far away into the dark forests of Err, Jack and his friends from Aletheia set out to rescue him. But do they really know how to defeat these foes? Have they armed themselves adequately for the fight? Or will they fail to rescue Timmy Trial? 
Genres: