Resonating Meditations: Attract something while you do nothing!
A free trial credit cannot be used on this title.
Unabridged Audiobook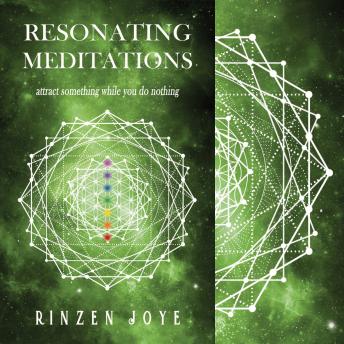 Duration:
2 hours 2 minutes
Summary:
Law of Attraction is outdated. What you need are tools 

that will help you create a Resonation Realm!

Are you trying to hard to manifest your desires?

Feel like you're forcing your thoughts on what you want to no avail?

Then there's a good reason your preferred reality hasn't fully emerged from the visualised quantum field you've created;

you're not in alignment and hence easing your way into the Mystical Zones that assist you in achieving it!

Meditation is the best way to override the dichotomy we hold within our systems!

This book explains all the benefits of this ancient technique and why we should use it today.

Life shouldn't be hard; we came here to live out the best expression of ourselves. 

This tool will ease you into the optimum state necessary to tap into the Mystical Zones! 
Genres: