Respond with Confidence: The Business Owners Blueprint for Handling Difficult Situations
Unabridged Audiobook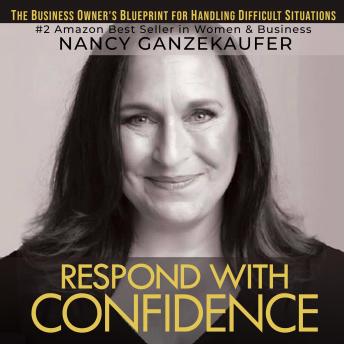 Duration:
2 hours 32 minutes
Summary:
HAVE YOUR WORDS EVER WORKED AGAINST YOU?

If so, you are not alone! The words you choose can make or break a situation. And the way you use your words (and your body language) can either help or hurt your business relationships. I know this firsthand. That is why I have made it my mission over the past decade to discover the secrets to responding to any scenario effectively and with confidence.

Inside Respond with Confidence, you will discover my proven blueprint for confident communication success as well as…

- How to effectively decompress from a difficult situation, so you can release your emotions and pivot toward a solution-focused mindset before making a hasty decision.

- How to assess the situation quickly and clearly, so you can understand where the other person is coming from, where the situation went wrong, and how to proceed with confidence.

- How to formulate an effective, success-driven response, so you can resolve the situation and achieve the result you want.

And much more!

Navigating difficult situations (bad reviews, negative feedback, hateful coworkers, unruly vendors, demanding clients, etc.) is a daily practice for entrepreneurs. And I believe that learning to handle any situation that comes your way can be the difference between a profitable, successful business and a business that is stuck, struggling, and failing. If you feel the same way, then this book is for you!
Genres: