Restitution: A family's fight for their heritage lost in the Holocaust
Unabridged Audiobook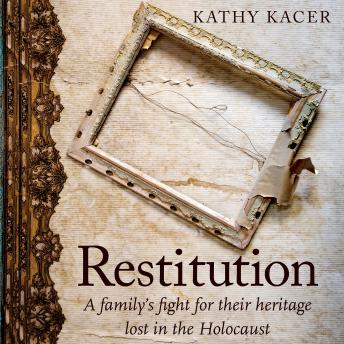 Duration:
10 hours 59 minutes
Summary:
Europe, on the eve of the Second World War, and a Jewish family feels the Nazi danger closing in...

Led by their indomitable mother, Marie, the Reesers make a daring escape from under the watchful eyes of the Gestapo, fleeing their comfortable home in Czechoslovakia to safety and a new life in Canada. Their lives are saved, but all else is lost, including four beautiful and valuable paintings that Marie loved.

In all the years that follow, she never gives up hope that the paintings will be found and returned-symbols of their vanished world. The search to reclaim these pieces of their lost legacy spans more than fifty years of war and political upheaval. Marie and her son Karl would face Nazis and Communists, prejudice and corruption, before enlisting the help of two unlikely saviors-a brave Canadian diplomat and an honest smuggler-in the struggle for their return. The true story of four paintings and one family's enduring spirit.
Genres: