Restoring Apostolic Authority: 5 Keys To Operate In End-Time Authority
A free trial credit cannot be used on this title.
Unabridged Audiobook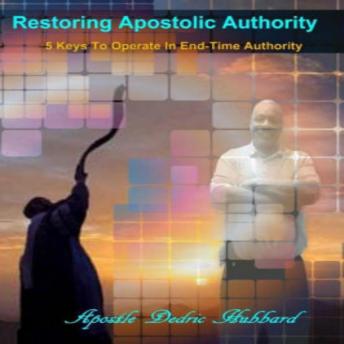 Duration:
0 hours 33 minutes
Summary:
The church as we know it is in complete disarray the leaders have become prideful and arrogant and the sheep sit senseless beaten into a state of disarray through fear and intimidation. The gifts are being abused and they are being used out of order and everyone is ministering for attention, engagements and money. Is this what Christ died for? So the arrogant and prideful lay waste to people whose love for God is being manipulated in order to control who they are and what they should become. Restoring Apostolic Authority is a tool of wisdom that the Holy Spirit spoke to my spirit although it may be short in length it is big in wisdom and revelation.
Genres: