Rethinking Trauma Treatment: Attachment, Memory Reconsolidation, and Resilience
Unabridged Audiobook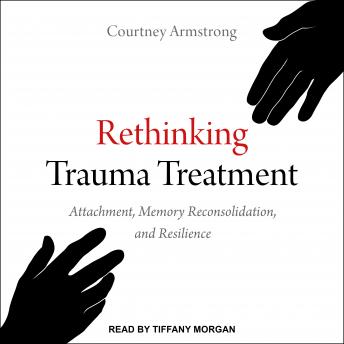 Duration:
8 hours 3 minutes
Summary:
Creating safety, hope, and secure attachment to transform traumatic memories.

What makes trauma therapy effective? The answers might surprise you. While therapists have been bombarded with brain science, hundreds of new models, and pressure to use evidence-based techniques, research has demonstrated that the therapeutic relationship ultimately predicts therapy outcomes. This is especially true for traumatized clients. But, what kind of therapeutic relationship? Forming a secure therapeutic alliance with traumatized clients is tricky. How do you help clients trust you after they've been abused, betrayed, or exploited? How do you instill hope and convince clients who've been devastated by loss to believe that a better life is possible?

In this accessible guide, Courtney Armstrong distills discoveries from attachment theory, brain science, and post-traumatic growth into practical strategies you can use to: 1) build trust and a secure therapeutic relationship; 2) transform traumatic memories into stories of triumph and courage; and 3) help clients cultivate resilience and a positive post-trauma identity.
Genres: