The Return of Tarzan
Unabridged Audiobook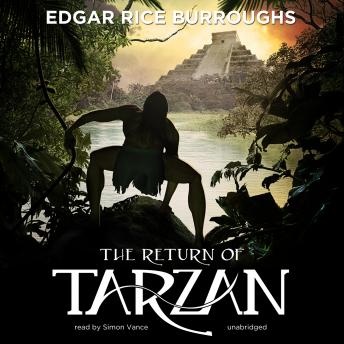 Duration:
8 hours 16 minutes
Summary:
Even more thrilling than Tarzan of the Apes is the sequel, The Return of Tarzan. Combine the uncanny mystery of Conan Doyle, the vivid imagination of H. G. Wells, and the thrill of Rider Haggard's stories and you'll know why Tarzan has proved to be one of the most sensational figures in fiction. 
Tarzan had renounced his right to the woman he loved, and civilization held no pleasure for him. After a brief and harrowing period among men, he had turned back to the African jungle where he had grown to manhood-a world he understood. It was there that he first heard of Opar, the city of gold, a relic of the fabled Atlantis.
It was a city of hideous men and of beautiful, savage women, a city ruled by La, high priestess of the Flaming God. Its altars were stained with the blood of many sacrifices. Heedless of the dangers, Tarzan led a band of savage warriors toward the ancient crypts-and even more ancient evil-of Opar.
Genres: