Revelation: Book of Aleth, Part Two
A free trial credit cannot be used on this title.
Unabridged Audiobook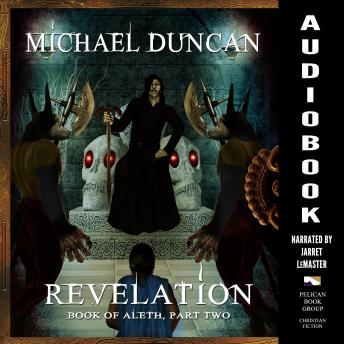 Duration:
7 hours 49 minutes
Summary:
'We have lost much of what we once were.' A new alliance...After escaping the dwarvish prison in Brekken Dahl, Aaron, Lorik, and two dwarves continue their quest to recover the Book of Aleth, now fallen into enemy hands. To avoid Therion's forces, the band forges deep under the shattered hills into long-forgotten passages, where foul creatures wait in the darkness. An ancient prophecy...Although each step is fraught with danger and betrayal, the mission must succeed. The travelers encounter beings, both friend and foe, straight from myth and legend. And when a member of the group falls, a new ally of a race thought extinct joins the quest. In the ruins of Kellen Dahl, a discovery is made...to restore hope and a future a new protector must rise.
Genres: