Rising Light
Unabridged Audiobook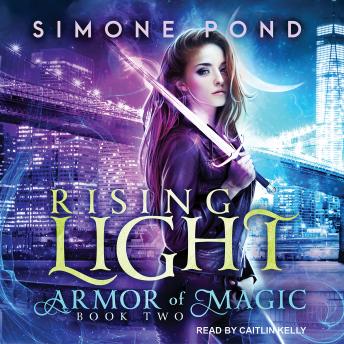 Duration:
5 hours 43 minutes
Summary:
Protector of Light, Fiona Farrow, has just survived a near blood sacrifice, and now another of the Sacred Scrolls has been stolen. This time from the head of the Ancient Order of Vampires. But her target isn't just borderline invincible-he's incredibly alluring, too.

Her investigation leads her to New York City, where she teams up with two other Protectors to hunt down the vampire faction. Soon, however, Fiona discovers she isn't the only one looking for the Scroll, and she needs to get to it first . . . before someone dangerous unlocks its magical powers.

Confronted by every evil faction at every damning turn, Fiona must chose between losing the people she loves most or saving humanity from eternal darkness.
Genres: