Risk Dollarisation®
Unabridged Audiobook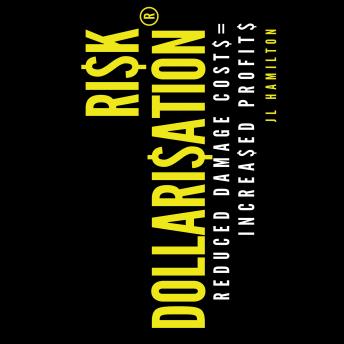 Duration:
2 hours 57 minutes
Summary:
A ground-breaking approach to risk management in business
Multimillion-dollar companies around the world are losing millions and they don't even know it.
In the past, Non-Financial Risk (safety) has been approached from a sociological and psychological perspective.
Risk Dollarisation® presents The Financial Approach to Non-Financial Risk. This is a quantitative, factual and measurable account of your business's Damage Costs.
This book will explore:
• What you haven't been told about your business risk portfolio
• What they don't assess in merger and acquisitions reviews
• How you can reduce your Damage Costs and increase your profits
• The brand-new way to approach risk management
The author also explores the implications of the changing way we work, including automation, robotics, artificial intelligence and the gig/informal economies, and how this will impact your risk management and bottom line.
Risk Dollarisation® will assure the best outcome for your workforce and the fiscal health of your business.
Genres: